About
The Office of Labelle Financial Services saw the light in 1999 in the city of Mont-Tremblant in the Laurentians.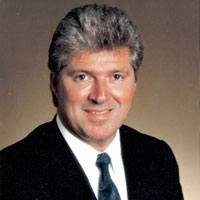 MAURICE LABELLE
Founder, Les services financiers Labelle inc.

In 1980, after a career in the business world, Maurice starts in the field of insurance and investments at Manulife Financial. The experience in this new field led to the establishment, with two partners, the brokerage company Labelle, Chevalier, Cloutier & Associates inc. located in downtown Montreal. He worked there until its dissolution in the late 90s.

To continue to serve its customers Maurice founded the Services Financiers Labelle inc. in 1999. He realizes that his company has tremendous growth potential and realize that to ensure continuity must prepare his succession. It was in 2001 that Annie Labelle took over the company and became full owner.

We are here with an team of experts to help you with your investments and with the appropriate insurance protection.